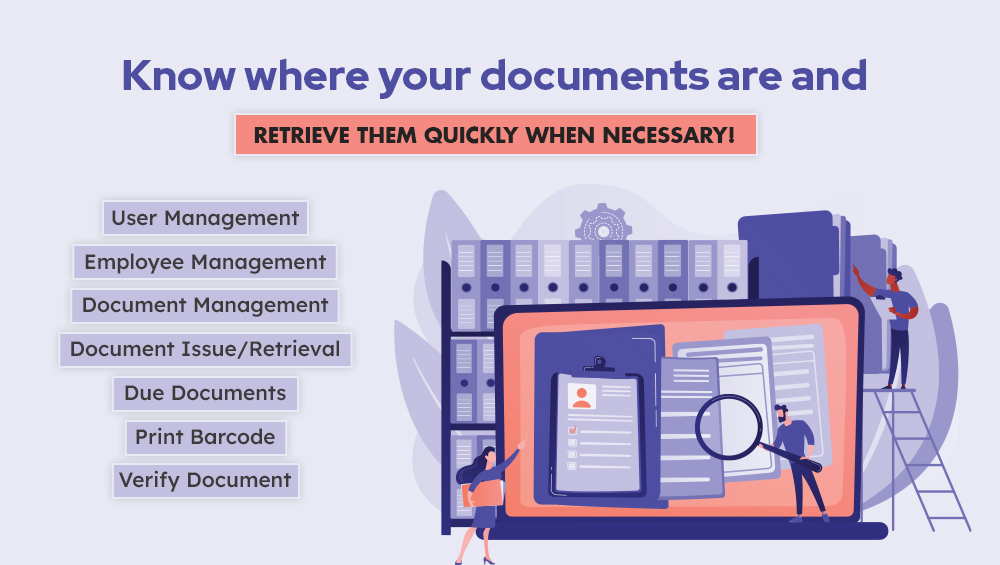 WHAT DOCTRACK IS ALL ABOUT…
Doctrack is a document tracking system developed by Gayatri Software. It allows businesses to efficiently manage and track their documents throughout the document lifecycle, from creation to disposal. With features like document routing, version control, and electronic signature support, Doctrack helps businesses streamline their document management processes and ensure compliance with regulatory requirements.
Perfect Dashboard
Perfect Dashboard With Multiple facilities for Total Documents, Master Documents, Executed Documents, Total Members, Total Issuance, etc directly from the dashboard, this is the most positive point in the software.