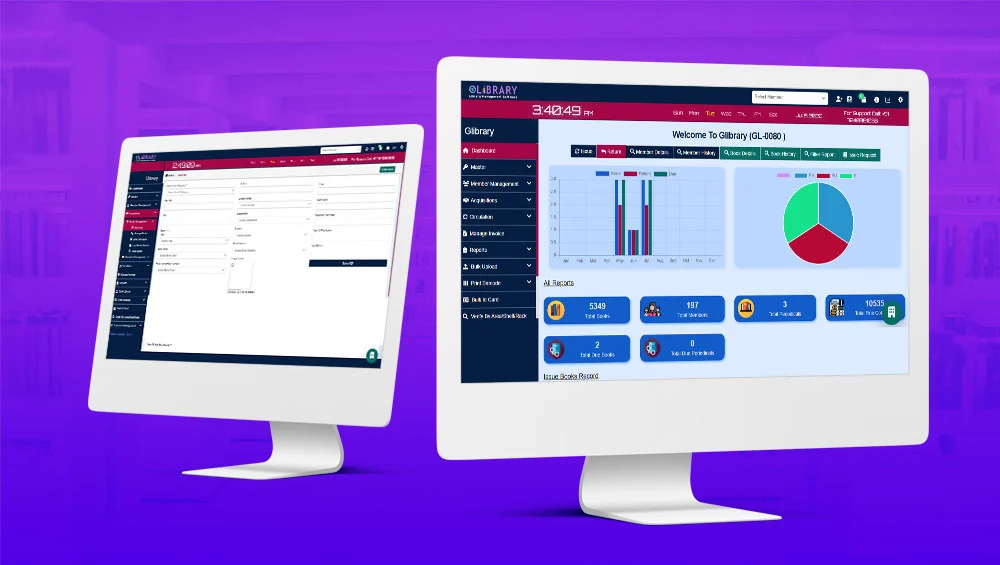 WHAT GLIBRARY IS ALL ABOUT
Glibrary is advanced and elegant library management or resource center management software designed and supported by Gayatri software.
The user interface is very configurable and adaptable, also we provide customization as per the requirement of a particular library.
This software has been designed by taking care of needs of proper Library Management in organisations like: Colleges, Schools and Libraries etc.
It is a software to access information like any dues of any member, refundable and non-refundable members, total books & periodicals with the expenses.
Hence you can check all records and reports of all books and periodicals of your library.
Perfect Dashboard
Perfect Dashboard With Multiple facilities for Student Management, Fee reminder, Account Details, Due Fee, Paid Fee, directly from the dashboard, this is the most positive point in the software.