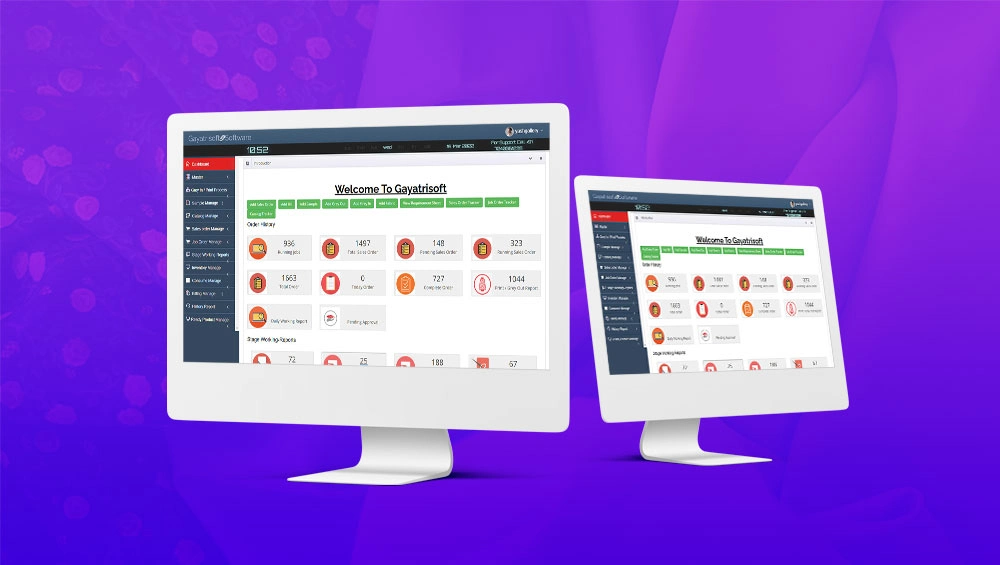 What GFAB IS ALL ABOUT…
GFAB Fabric Business Manager is a software that helps textile and fabric businesses manage their operations more efficiently. GFAB offers a range of features such as order management, inventory tracking, production planning, and accounting tools. With GFAB, fabric businesses can manage their operations in a more organized and streamlined way, leading to increased productivity and profitability.
Perfect Dashboard
Perfect Dashboard With Multiple facilities for SIP Follow-Up, Insurance Follow-Up, Meeting Follow-Up, Pending Ticket, Birthday and Anniversary, etc directly from the dashboard, this is the most positive point in the software.